Tri-City Transmission Bumper to Bumper Radio | Radio Shows Tempe Phoenix Scottsdale Arizona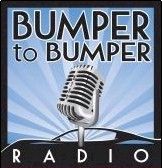 Bumper to Bumper Radio, the car guys on KTAR, 92.3 FM in Phoenix, AZ, broadcast every Saturday from 11:00 am to noon.
We go on the air every week to get this message out. You owe it to yourself and to everyone else on the road to keep your car in great shape. Your safety and your well being depend on it. There is a lot you can do by yourself. That is much of what we talk about on our show. But as soon as you know you are stepping outside of your comfort zone - find a qualified mechanic. You will need to get educated, and be prepared to trust an expert when you find one.
Our key staff members have spent their whole lives in the world of auto repair and maintenance. We want to share that expertise with you in an open dialog.
Below are some recent episodes in both video and audio format. Scroll down to listen in audio format or click here to see more videos.
---